Wymswold Steam Rally
Saint Brannock a Burrell Showmans engine at the 2008 event
Promoter
Organisers
?
In aid of
(Beneficiaries)
Local Charities
Sponsors (main)
Date held on
Mid July
Duration (days)
2
Venue
? Farm
Location
Wymeswold Village
County
Leicestershire
Country
England
NTET Accredited
?
Attendance numbers
(approximate no.)
?
Next Event Date
2010
First Event was held in (year)
?
Last Event was held in (year)
No. of years held
Events Web Site
For another rally held near the village, see Rempstone Steam Rally.
The Wymswold Steam Rally or Heart Link Steam Rally as its also known as, is held annually in the village of Wymswold, in Leicestershire. The event is held at the end of July on a large site relatively level on the top of the hill just outside the village with parking in a rough field over the road behind the cemetery.
Event history
The details are Unknown - Can you help add information on the history of this event ?
The main sections being;
Steam Engines & small Fairground
Minature steam (model)
Vintage Cars & Classic Cars
Vintage Motorcycles
Vintage Tractors
Stationary Engines
Vintage Caravans
other attractions include
Fairground Organs
Handicrafts demonstrations & Craft Fair
Trade Stands
History Society displays
Food court
2010 Event
Due to be held on the last Weekend of July
Wymswold Steam Rally/2010
2009 Event
No information available - Did you attend ? can you add some info ?
Wymswold Steam Rally/2009
2008 Event
List of engines
Minature steam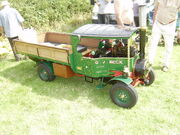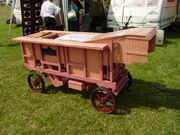 A selection of engines were present (no details as guide lost)
Foden steam wagon
Model Threshing machine
6" Walsh & Clark Ploughing engine (with petrol engine)
4" Burrell traction engine

Elizabeth II

FH06 KRZ

2 3" engines make ?
Tractors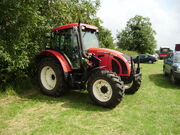 Commercials and military vehicles
Plant
Stationary engines
Amanco 2 1/4 hp horizontal engine operating a Bandsaw blade sharpener
Armstrong Siddeley 6 hp vertical Type DE

Armstrong Siddeley no. DE 7939

Fowler type PA engine

Jaeger

3 1/2 E Horizontal engine

s/n 38106

Lister type D ? & pumps
Petter Type PAZ1 of 1 1/2 HP (1970s) -

Petter no. 4165620

Ruston Hornsby 2 3/4 hp type APR

Ruston no. 152400

of 1929
Villiers WBH 747 2 1/4 hp two stroke engine
Wolseley 1 1/2 hp of 1947 & Lamb pump

wolsely no. 29797

Type WD8 of 1 1/2 hp ~ 1949
Cars & light commercials
misc items
ESCO Stick chopper (E. Simpson & Co.) Bradford
Past events
Please add details of exhibits and your photos from past events here.
See also
References / sources
photos from the 2008 show
External links
add relevant links here please