Valmet 20
Model history
Model introduced
1955
Model discontinued
1963
Model status
Discontinued
Engine Specification
Engine model
4035B/P
Fuel type
Petrol/Kerosine
Power hp
19.5
Governed rpm
2400
Displacement cu in /(litre)
1414
No. of Cylinders
4
Bore in (mm)
75
Stroke in (mm)
80
Cooling system
Water
Naturally aspirated, Turbo or Supercharged
-
Transmission Details
Transmission type
3+1
Gearbox make
Valmet
Drive
2WD
General Data
26+3/30 L
Linkage Category
Unknown
P.T.O rpm
1174
Tyre Sizes (std/options)
Front
4,00-15
Rear
8-24
Tractor Dimensions
Length (inches/metres)
255
Height (inches/meters)
900
Turning circle (nominal) inches/meters
4,4
Other info
Factories
Tourulan tehdas, Finland
Plow rating

Unknown

List of valmet tractors
The Valmet 20 tractor was built in Finland by Valmet in the 1950s.
Model 15 and 20 history
Edit
For brand history, see Valmet.Valmet's 40th century initiated a project to develop a tractor was completed in 1952, when the first 75 pcs set of Valmet 15: s. Four-stroke carburetted petrol used as fuel. Power 1.4-liter engine was 15 hp. There were three forward gears and one reverse gear. The lift in the long term mechanical lever. Valmet sold three finnish central movements: Hankkija ltd. , Kesko and OTK. Domestic off-road with a small tractor was developed suitable machinery.
In 1955 Valmet introduced an improved version of 20, which was an optional hydraulic lifting device. Engine power was increased gasoline version of the 22 carbon and kerosene version 19.5 hp. Traded on the front axle beam construction. Little-Valmet made ​​a total of about 9800 pieces.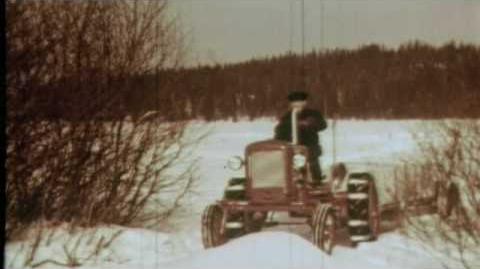 References
Edit
Early Makes - pre 1940s

1940s to 1980s

Modern post 1980s

Independents
North America

Europe

India & Pakistan

Middle East
(Turkey, Iran,
Iraq, Syria etc...)

Far East
(Australasia, China,
Japan, Korea, Thailand,
Vietnam etc...)

South America
(Argentina, Brazil,
Uruguay etc)

Africa

Asia
(Russia, Tajikstan,
Uzbekistan, Ukraine)

Specialist types of tractor

Notable People - associated with the tractor industry

Inventors
Community content is available under
CC-BY-SA
unless otherwise noted.