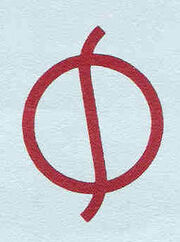 Sociedad Anónima de Vehículos Automoviles (S.A.V.A.) was a Spanish producer of light and medium commercial vehicles, based in Valladolid, Spain.
They started in 1957 with a 3-wheeled vehicle, but soon switched to make a Barreiros engined light truck. Later on, they built heavier models based on the British-designed Austin, Morris and BMC commercial series, marketed as SAVA, SAVA-Austin, or SAVA-BMC, including the well-known BMC 'FG' range of trucks.
For a short while Sava also assembled the heavy French Berliet GPS-12, sold as SAVA-Berliet.
In early 1960s Sava switched to cabs of their own design, and from then on only the SAVA badge was used.
In 1968 Enasa, the maker of Pegaso trucks, took over S.A.V.A., but the SAVA brand subsisted until 1969, when all the range was rebadged as Pegaso. Models were also sold as SAVA-Pegaso.
SAVA-Austin
Edit
SAVA-AustinA-404 A bus
SAVA-AustinJ4
SAVA-AustinSH 550
SAVA-Pegaso
Edit
SAVA-Pegaso 5715 microbus
SAVA-Pegaso J4
In 1965, SAVA built a Nuffield tractor under license using the brand SAVA-Nuffield. Only the one model was built, and later models were under the Motransa name, or some variant.[1]
References
Edit
Early Makes - pre 1940s

1940s to 1980s

Modern post 1980s

Independents
North America

Europe

India & Pakistan

Middle East
(Turkey, Iran,
Iraq, Syria etc...)

Far East
(Australasia, China,
Japan, Korea, Thailand,
Vietnam etc...)

South America
(Argentina, Brazil,
Uruguay etc)

Africa

Asia
(Russia, Tajikstan,
Uzbekistan, Ukraine)

Specialist types of tractor

Notable People - associated with the tractor industry

Inventors
Community content is available under
CC-BY-SA
unless otherwise noted.