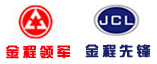 Qinhuangdao Jincheng Automobile Manufacture Co., Ltd was foudned in 2001 by the State Committee for Economy and Trade reasonable automobile manufacturer based in Qinhuangdao, Hebei, China.
The company operates the automotive brands Jincheng Autp, Jingcheng Lingjun (JCL) and Jingcheng Xianfeng. The factgory comprises 300,000 m² and is strategically positioned near the port, the Shanhaiguan Airport and the Beijing-Shenyang expressway. Currently, the company employs just over 1,000 people. The Products are exported to many countries in Southeast Asia, South America, Africa and the Middle East.
The company started production in March 2003 and was with the two qualification certificates CQC and ISO 9001:2000 awarded. In May of the same year were vehicles of the manufacturer the then current Euro 3 standard .
The best-selling model of the manufacturer is currently the Jincheng Haise (Sea Lion), which is available in a variety of versions and a variety of versions of the Japanese Toyota Hiace are built under license. Popular with tour operators is the model variant GDQ6480, and this version offers six to fifteen passengers. For guests who want it more convenient, such as managers, the GDQ6500 is designed, equipped with five to nine seats. For other institutions, however, the GDQ6400 is intended, which is designed for five to seven people. In the commercial vehicle sector, however, it ranks as GDQ5020XXY and is only as a Panel Van (Van) available.
External Links
Edit
References
Edit
Community content is available under
CC-BY-SA
unless otherwise noted.