Jurassic World: Dominion Dominates Fandom Wikis - The Loop
Play Sound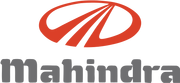 Mahindra Renault Limited is a JV between India's largest Utility vehicle manufacturer Mahindra & Mahindra Limited & Renault S.A. of France (51% & 49% respectively). The joint venture was formed in 2007. The JV has set up a state-of-the-art manufacturing plant in Nashik, Maharashtra. On April 15. 2010 Mahindra & Mahindra and Renault together announced restructuring plans by which Mahindra would buy Renault's share in the joint venture and Renault would continue to provide the support for M&M through license agreement and continue to be supplier of key components.
Manufacturing facilities
Mahindra Renault Limited currently has a manufacturing plant in Nashik, Maharashtra with a capacity of 50,000 vehicles per annum.[2] Renault-Nissan have invested Rs 4,500 Crores to build a manufacturing plant in Chennai which will have a capacity of 400,000 vehicles per annum divided equally between Mahindra Renault Limited and Nissan Motors India Private Limited.
Models
Current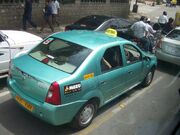 Sales and service network
Mahindra Renault Limited uses Mahindra & Mahindra Limited's network for the sales and service of Renault branded vehicles in India. It currently has approximately 137 dealerships across 120 cities through out India.[3]
Criticism
Mahindra Renault Limited has been criticised because of their only model Renault Logan's boxy looks and awkward ergonomics. The car although is a right hand drive vehicle but has many features and functions of a left hand drive vehicle. The power windows switches are placed on the centre console instead of the usual placement on the driver's side door. The windshield wipers work in a direction opposite to the standard working of windshield wipers found on other branded vehicles in India. The Hood release lever is located on the passenger side instead of the driver's side.
See also
References
External links
Current:
Numeric:
1970 – 2009:
1945 – 1970

4CV

 •

Caravelle

 •

Colorale

 •

Dauphine

 •

Dauphinoise

 •

Floride

 •

Frégate

 •

Ondine

Between wars:

Celtaquatre

 •

Monaquatre

 •

Juvaquatre

 •

Monasix

 •

Nervastella

 •

NN

 •

Primaquatre

 •

Reinastella

 •

Viva Grand Sport

 •

Vivaquatre

 •

Vivasix

 •

Vivastella

 •

Type MT

Pre-WWI:

10CV

 •

12CV

 •

35CV

 •

40CV

 •

L/M

 •

N(a)/N(b)/S

 •

N(c)/Q/U(a/e)

 •

R/T

 •

U

 •

AS/V

 •

Taxi de la Marne

 •

Towncar

 •

Voiturette

 •

X/X-1

 •

Y

Alpine

:

A106

 •

A108

 •

A110

 •

A305

 •

A310

 •

A440

 •

A441

 •

A442

 •

A443

 •

A610/GTA

Renault Sport

:

Grand Prix de l'A.C.F.

 •

5 Turbo

 •

Clio Williams

 •

Clio Renault Sport

 •

Spider

 •

Mégane Renault Sport

 •

Clio V6 Renault Sport

Concept vehicles:

Alpine 210 RS

 •

Altica

 •

Argos

 •

Be Bop

 •

BRV

 •

DeZir

 •

Ellypse

 •

Espace F1

 •

EPURE

 •

Evado

 •

EVE

 •

Egeus

 •

Etoile Filante

 •

Fiftie

 •

Fluence

 •

Initiale

 •

Koleos

 •

Laguna

 •

Mégane

 •

Nepta

 •

Next

 •

Ondelios

 •

Racoon

 •

Sand'up

 •

Scénic

 •

Steppe

 •

Talisman

 •

Twizy Z.E.

 •

VESTA 2

 •

Wind

 •

Z.E. Concept

 •

Zo

 •

Zoe

 •

Zoom

Vans and trucks:
Dacia (current):
2000 – 2006:
Renault Samsung:

Formula One

:

RS01

 •

RS10

 •

RE20

 •

RE20B

 •

RE30

 •

RE30B

 •

RE30C

 •

RE40

 •

RE50

 •

RE60

 •

RE60B

 •

R202

 •

R23

 •

R24

 •

R25

 •

R26

 •

R27

 •

R28

 •

R29
Economy of India

Transport in India

Indian Vehicle Manufacturers

Indian-foreign
joint venture vehicle
manufacturers

Active

Eicher Polaris

Tata Marcopolo

VE Commercial Vehicles

Defunct

Hero Honda

Mahindra Renault

Components

Anand Group

JAI

JK Tyre

Motherson Sumi Systems

Rane

ZF Electronics TVS

Subsidiaries of
foreign companies
Design studios

TACO Faurecia Design Center

Other

ACMA of India

Auto Expo

NHA of India

Category
| | |
| --- | --- |
| | This article about an automotive industry corporation or company is a stub. You can help Tractor & Construction Plant Wiki by expanding it. |