Iochpe-Maxion S.A. (BM&F Bovespa:MYPK4 / MYPK3) is a Brazilian holding company with two main subsidiaries in the auto parts and railway equipment industries, which together account for nearly 8.6 thousand direct job positions at six manufacturing plants in the states of São Paulo, Minas Gerais, and Rio de Janeiro.
Overview
Edit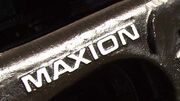 Iochpe-Maxion's products are sold to more than 42 countries on five continents. Key destinations are the United States, Venezuela, Argentina, Canada, and Italy, which together accounted for 80% of the company's exports in 2005. During this period, export sales totaled US$96 million (representing approximately 15% of the company's net operating revenue), an increase of 103% in US dollar terms (61% in local currency terms) over the previous year, when exports totaled US$47 million.
Iochpe-Maxion, a publicly traded company since 1984, has its roots in the Iochpe Group, which started activities in the timber industry in Brazil's state of Rio Grande do Sul in 1918. After several decades of business diversification, the conglomerate shifted its focus in the late 1990s to the auto parts and railroad equipment businesses. Iochpe-Maxion currently has two main subsidiaries, both leaders in their industries: Maxion Sistemas Automotivos Ltda. (which operates with the Wheel and Chassis Division and the Automotive Component Division), and Amsted Maxion Fundicao e Equipamentos Ferroviarios S.A. These companies have five plants in the cities of Cruzeiro, Osasco and Hortolandia, in the state of São Paulo; and in Contagem, in the state of Minas Gerais. Iochpe-Maxion's parent companies are Companhia Iochpe and BNDESpar, both represented on the Board of Directors.
In 1996, the agricultural equipment business was sold to AGCO. Maxion was at the time the licensee for AGCO's Massey-Ferguson brand of tractors and combines, and also manufactured tractors, combines and backhoes under the Maxion brand, and combines under the IDEAL brand.[1] AGCO continues to manufacture backhoes under the Maxion name.
Products
Edit
See also
Subsidiaries
Edit
Maxion Sistemas Automotivos Ltda.
Edit
This company operates through two divisions: Wheel and Chassis Division and Automotive Components Division. They also have a joint venture with Amsted Industries that manufactures railway freight cars, railway wheels, and industrial and railway castings. In 2005 it remained the leader in the domestic railway freight car segment, with nearly 84% of the market; it also remained the leader in the domestic railway castings segment, with nearly 80% of the market.
References
Edit
External links
Edit
Early Makes - pre 1940s

1940s to 1980s

Modern post 1980s

Independents
North America

Europe

India & Pakistan

Middle East
(Turkey, Iran,
Iraq, Syria etc...)

Far East
(Australasia, China,
Japan, Korea, Thailand,
Vietnam etc...)

South America
(Argentina, Brazil,
Uruguay etc)

Africa

Asia
(Russia, Tajikstan,
Uzbekistan, Ukraine)

Specialist types of tractor

Notable People - associated with the tractor industry

Inventors
Community content is available under
CC-BY-SA
unless otherwise noted.