Heavy Haulage (Draft outline, expansion required)&nbsp
The movement of modern Tractors and Construction Plant due to the size and weight of machines, requires the use of specialist equipment. The contractors involved in this are often referred to as "Heavy Haulage Contractors".
The collection of Older heavy Haulage Tractors is a growing hobby, with some people collecting older units to move their "Classic Plant or Tractors", others just collecting BIG trucks as they look impressive, and some are quite rare, but are generally cheaper than Steam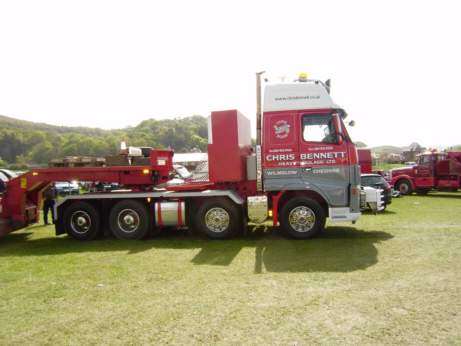 Engines or Trains.
History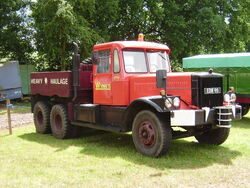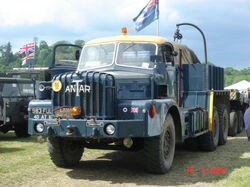 Early History
The First Heavy haulage contractors used teams of horses.
Then they moved on to using Steam Traction engines to move large items such as Boilers, presses, Stone blocks, Machine parts and similar large items during the Industrial revolution.
Following the 2nd World War, with large numbers of ex forces heavy trucks and tank transporters available, haulers quickly switched, as they did not need a couple of hours to get up steam, and no need to cart tons of coal along the route, less maintenance and cleaner.
19th Century
See Road Tractors (Steam Engine) for more details. The Best known manufacturers are;
20th Century
Diesel Lorries and Road Haulage Tractors
See also: Commercial vehicles
Early Manufactures of specialist trucks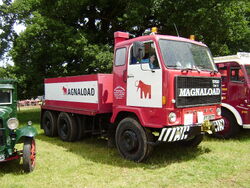 21st Century
Heavy Duty Trucks and Tractor units Self Propelled Modular Transporters (SPMT's)
Modern Manufactures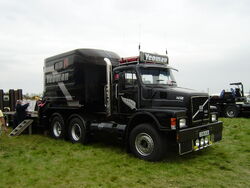 Trailer & Equipment Manufactures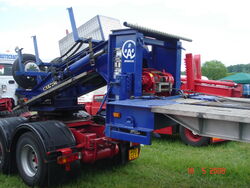 Specialist Heavy Haulage Contractors
Main article: Heavy Haulage Contractors
Starter list, more required and a relevant individual company article creating from the links below.
See also
External links