Another branch of Modelling is the building of precision engineered working scale models of steam engines and other machinery.

Here are a few examples shown at various steam fairs and rallies.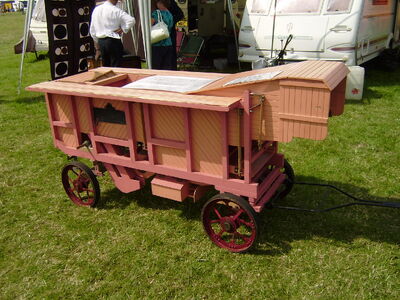 Rallies with Miniature steam vehicles attending
Model makers and owner
Edit
Add your own model vehicle photos to this page, or create your own page with photos & details of your model building & showing. (put a link from this page by adding [[Link title of your page]] and add links to the make its based on. If its of a individual machine link to the original as well by adding [[Make no. 1234]] of machine its based on. Add a model section to the original engines page as well to link back to your page. If you attend a rally add it the the rallies page with photos. (note: photos once uploaded can be used in many related pages easily).
How about creating pages on how to make parts or a guide to what each part is on an engine. ( Have a go we can tidy it up & help link it for you, just start a page).
Add your club to the Clubs Listing page and any events to the Shows and Meets page
External links
Edit
Add any relevant links here.