Caterpillar Ten
Model history
Model introduced
1928
Model discontinued
1932
Model status
Discontinued
Preceded by
Holt Ten
Engine Specification
Engine make
Caterpillar
Power hp
15
Power kW
11
Cooling system
Water
Transmission Details
Transmission type
Unknown
Drive
tracked
Linkage Category
Unknown
Tractor Dimensions
Weight (nominal) lb/kg
4,420 lbs. (40" gauge)/ (50" gauge)
Other info
Factories
USA
Plow rating

Unknown
The Caterpillar Ten was a 15 hp (11 kW) Crawler tractor built from 1928-32 by the Caterpillar Company. It replaced the Holt Ten model
Model history
Edit
The Caterpillar Ten is a tractor that was introduced by the newly formed Caterpillar Tractor Company in 1928 to replace the Holt Ten.[1] It had a fuel capacity of 22 gallons[2] and came in 2 model series, 2F and 1J.[3]
Specification
Edit
options
37 inch Gauge
44 inch Gauge
Serial numbers
Edit
The Ten was built in 1 Series, with 4,929 built over a 5 year period.
Preservation
Edit
A number of examples survive of theses tractors around the world.
Please list any known examples with serial number (if possible) & approximate location i.e nearest town (not owners address).
Caterpillar Ten sn: PT1853 - N32°35'58.0" W114°35'21.0" (Yuma, Arizona)
Caterpillar Ten sn: PT3252 - West Brothers collection, Kent
Caterpillar Ten sn: unknown - N40°56.312' W121°34.176 (Cassel, California)
Caterpillar Ten sn: unknown - 

N44°5'21.592" W77°36'41.42" 

(Trenton, Ontario) 

Dibbits Excavating & Landscape Supply
Caterpillar Ten sn: PT1570 - N 48° 56′ 13″ , W 55° 38′ 42″  (Grand Falls-Windsor, Newfoundland) The Grand Falls-Windsor Heritage Society
Caterpillar Ten sn: PT2364 - Otay, California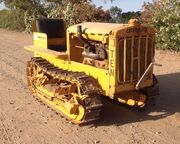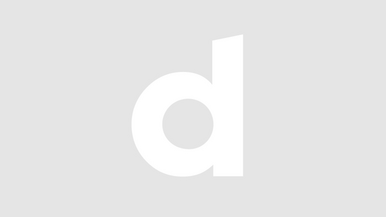 References / sources
Edit
↑ Orlemann, Eric C. Caterpillar Chronicle: the history of the world's greatest earthmovers. MotorBooks International, 2000, p. 30.
↑ Orlemann, Eric C. and Haddock, Keith Classic Caterpillar Crawlers. MotorBooks International, 2001, p. 55.
External links
Edit
add relevant web links here
This list is under development. Please add any missing model ranges (note:some sections contain place holder entries do not 'clean up', just replace with valid entries)
Caterpillar Experimental and specials
Community content is available under
CC-BY-SA
unless otherwise noted.