Coordinates: 54°36′04″N 3°08′10″W / 54.601°N 3.136°W / 54.601; -3.136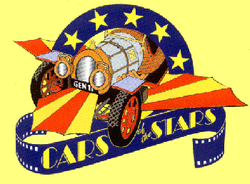 The Cars of the Stars Motor Museum was in the English town of Keswick, Cumbria, and owned a collection of celebrity television and film vehicles. As of May 2011 it was closed, and the museum's website said "check the website for details of the relocation of the vehicles to a new location shortly".
In 1982 the museum's founder, Peter Nelson, was approached for use of his MG TC in "The Spoils of War" television production. As a result, he formulated the idea of starting a motor museum with a focus on television and film-based vehicles. The Royal Oak Garage in central Keswick was purchased and refurbished to house the collection.
The museum opened to the public on 1 May 1989.
The collection included:
Current location of exhibits
[
edit
|
edit source
]
Please add details of the location of any of these vehicles is seen in other museums or out a promotional events.
Not all of these vehicles are believed to belong to the museum. some are believed to belong to private owners, who had placed them on long term loan to the museum. As is the case with many other vehicles in other museums.

Community content is available under
CC-BY-SA
unless otherwise noted.